What is a Traffic Source?
A traffic source is any platform that directs users to an affiliate's website, blog, or social media profile.
When someone accesses a campaign through desktop, smartphone, or other Internet-enabled device, Tracknow will detect its traffic source.
By understanding the sources of access, you may better categorize your target audience and so maximize traffic quality and increase revenue.
Adding Traffic Sources to your Management Settings
In order to add a 'Traffic Source' navigate to the 'Settings' section > 'Traffic Sources' tab and click on the 'Add Traffic Source' button.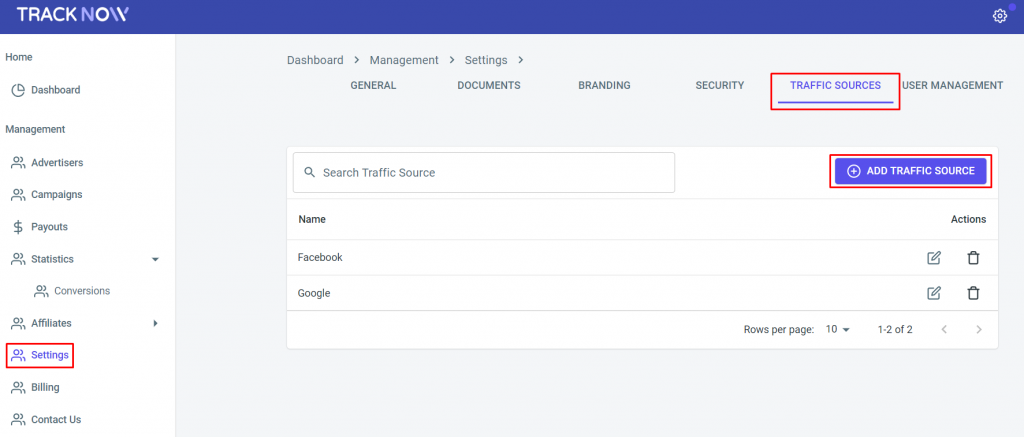 Adding Traffic Sources to your Campaign
In order to add a 'Traffic Source' to your campaign navigate to the 'Campaigns' section > 'Add a Campaign' or 'Edit' (for an existing campaign):

After selecting the campaign you wish to add Traffic Sources to, in the 'General' tab scroll to the 'Traffic Sources' section and choose which traffic sources you wish to receive results from. You may choose more than one option.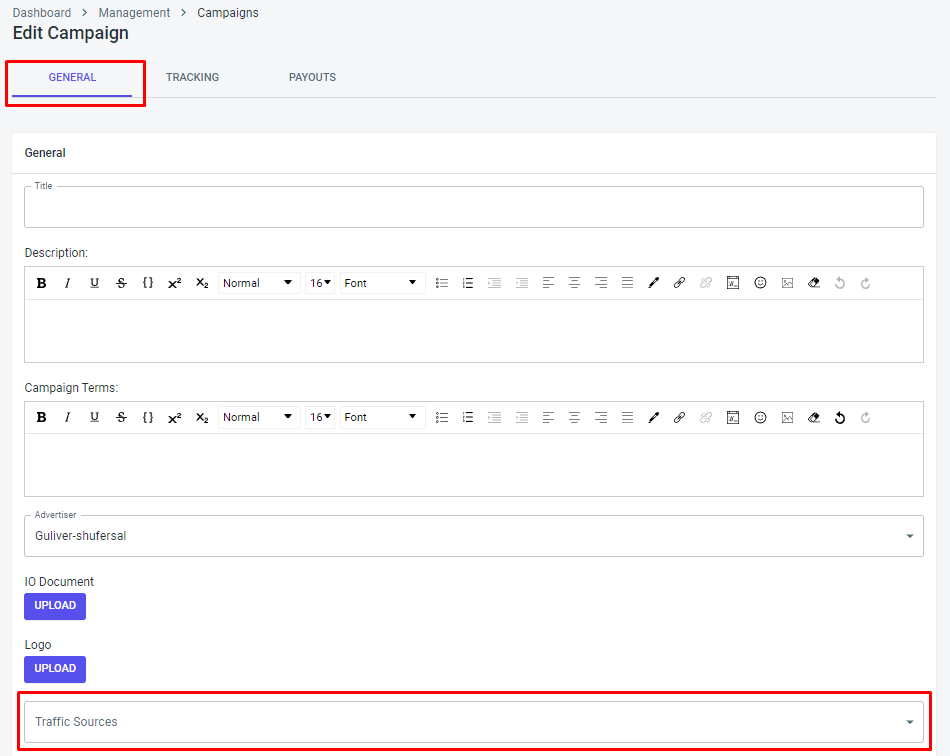 Additional information about 'Campaigns' can be found here.

If you have any issues with the establishment of Traffic Sources, please contact the 'Tracknow' Support Team by clicking 'here', we will do our best to answer all of your inquiries.